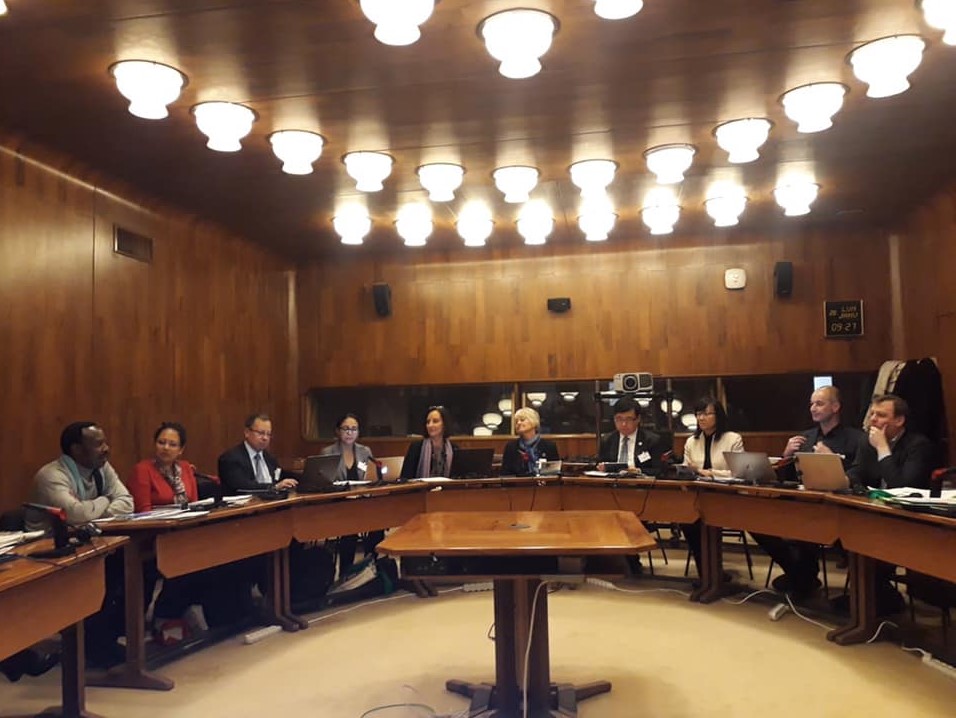 Los Objetivos de Desarrollo Sostenible (ODS), también conocidos como Objetivos Mundiales, son un llamado universal a la adopción de medidas para poner fin a la pobreza, proteger el planeta y garantizar que todas las personas gocen de paz y prosperidad.
Entre el 28 y el 30 de enero se dieron cita en las instalaciones de la UNESCO las universidades participantes del Cluster on Higher Education and Research on Sustainable Development, iniciativa liderada por la International Association of Universities (IAU).
El cluster busca, a través del trabajo colaborativo entre la IAU, dieciseis universidades líderes de diferentes regiones del mundo y sus respectivos grupos en cada uno de los Objetivos de Desarrollo Sostenible (ODS):
Promover el rol de las IES en la Agenda 2030.

Fomentar la comprensión y el uso de los ODS en nuevas, multidisciplinarias e internacionales formas.

Fortalecer y unir a universidades de todos los continentes, con un número diverso de estudiantes, un enfoque pedagógico y una comprensión de la investigación, con el fin de promover aún más el desarrollo sostenible y los ODS.
La UAN tiene a su cargo el liderazgo del ODS 2, Hambre Cero, en el Cluster integrado por:
ODS

Institución Líder

País

1. No Poverty

Ghana University

Ghana

2.

Zero Hunger

Antonio Nariño University

Colombia

3.

Good Health and Well-Being

UOC

Spain

4.

Quality Education

Leuphana University

Germany

5.

Gender Equality

University of Bologna

Italy

6.

Clean Water and Sanitation

University of Tehran

Iran

7.

Affordable and Clean Energy

Assam Don Bosco University

India

8.

Decent Work and Economic Growth

Gothenburg University

Sweden

9.

Industry, Innovation and Infrastructure

Beirut Arbab University

Lebanon

10.

Reduced Inequalities

University of Tsukuba

Japan

11.

Sustainable Cities and Communities

Siam University

Thailand

12.

Responsible Consumption and Production

Luther College

Canada

13.

Climate Action

University of the West Indies

Jamaica

14.

Life Below Water

University of Bergen

Norway

15.

Costa Rica University

Costa Rica

16.

Peace, Justice and Strong Institutions

University of Nairobi

Kenya

17.

International Association of Universities (IAU)